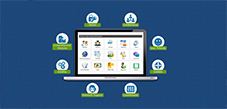 School / College canteen management
School / college canteen management system normally called as E-purse solutions or Electronic purse solution. Here a smart card is issued to each student. This card works as a debit card means a student can get it recharge for a certain amount and then he can use this card to pay his / her bill in his campus may be at barber shop, photo copier, canteen, mess, IT internet. We have implemented our E-Purse solutions into more than 10 school / colleges already and list is increasing day by day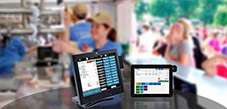 Milk Booth
Every day a lot of people buys milk for daily needs. The biggest challenge for a shop keeper is to keep change. We have designed our point of sale (POS) in such a way that even a 10th pass employee can handle the same. Shopkeeper can make transactions in cash as well as through the Smart card which is a debit card. Customer can get the card recharge of any value and can use the card as a debit card to purchase goods. At any time shopkeeper can have a track on total sales which can be further bifurcated in cash and debit card. He can get the report of recharge amount also. Solution is already working on a lot of milk diaries in north and south India.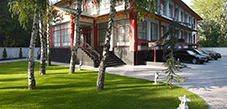 Clubs
Every club normally has 6 to seven point of sale stations may it be one or more than one restaurants, home delivery, bread and more type shops, bar. We have complete point of sale solutions for these clubs. Some time when an event is going out side where the PC connectivity is not possible we have provided the solution through handheld terminals to generate POS transactions. Smart card has been also integrated with these POS handheld terminals.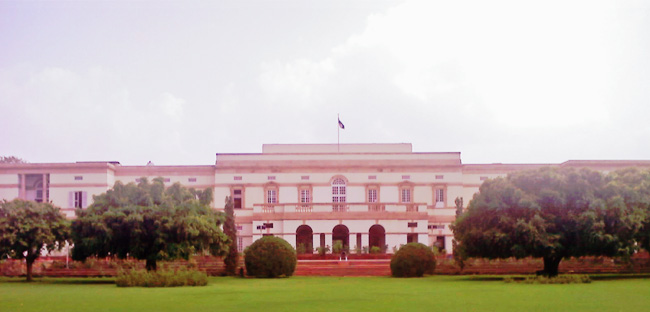 State Bhawans
In Delhi every state has his own bhawan name as Jharkhand, Chhattisgarh, Uttaranchal, Assam, Gujarat Bhawans. These Bhawans have a canteen and few rooms and then need complete Point of sale system. We have designed POS for these Bhawans where they can raise the bills on room basis, direct cash basis.
Restaurant / Cafe management
Our restaurant software (POS Software) is running in various TOP Class Restaurants. The software supports both bar and restaurant billing. Restaurant owner can define number of items, groups, taxes, tables, rooms in the application. Sale can be done in cash, credit / debit cards, NC (No charge).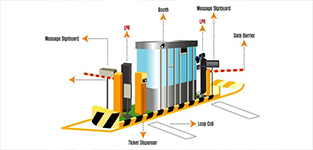 Parking Solutions
Our point of sale system can be used as a parking solution. We have already provided the same to a few companies.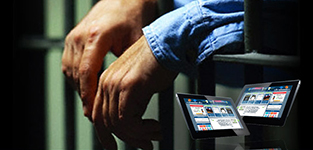 Jail (Prisons)
We have made few jails completely cashless means the prisoner does not have cash and all his amount has been stored in card. In canteen, telephony call he used his smart card as a debit card to make purchase. In Jail campus where PC is not possible all transaction has been done through hand held devices