Symbole LS1203
Excellent value for everyday use The Symbol LS1203 handheld scanner from Motorola delivers high quality laser scanning, user-friendly ergonomics and durability at an affordable price. Designed to meet the needs of small businesses, the Symbol LS1203 provides the performance and features needed to significantly reduce data entry errors and boost productivity day in and day out in gift shops, boutiques, sporting goods, jewelers, video stores, florists and other small local retailers. Easy and comfortable to use, this high-value cost-effective scanner offers the reliability and investment protection that have made Motorola the global leader in handheld bar code scanning.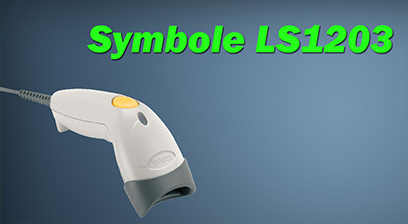 Symbol LS2208 handheld Scanner
Increased productivity, lower TCO The Symbol LS2208 handheld scanner from Motorola offers high performance scanning at a moderate price point. From the retail point-of-sale and backroom to the patient bedside or school book checkout, the Symbol LS2208 provides fast, reliable scanning in a durable, lightweight form factor, delivering enhanced productivity and efficiency while reducing your total cost of ownership (TCO)..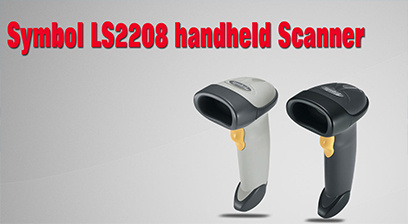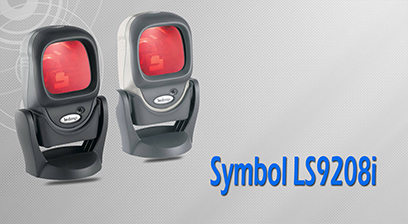 Symbol LS9208i
Hands-free omni-directional presentation scanner
Speed and versatility combine for increased productivity at checkout The Symbol LS9208i presentation scanner from Motorola delivers both a high-performance processor and an innovative 100-line rastering omni-directional scan pattern for increased productivity at checkout, resulting in higher customer satisfaction. Built for both speed and versatility, the Symbol LS9208i features a small footprint, choice of colors and an optional, adjustable multi-mount stand that is easily adaptable to many point-of-sale environments. And, the extra loud beeper (85dBA) helps users ensure that the bar code has been read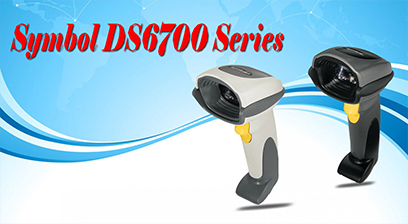 Symbol DS6700 Series
Handheld digital imager scanner
An outstanding return on investmentThe Symbol DS6700 Series reduces capital and operating expenses by eliminating the need to purchase, manage and support additional devices— such as digital cameras and separate bar code scanners for different symbologies. Fewer devices to deploy significantly reduces the time and costs associated with training — and positively impacts productivity. The ability to remotely track, deploy andupgrade Symbol DS6700 Series scanners reduces.

DS9808 Next-generation hybrid presentation imager
Innovative combination scanner offers the best of all worlds
Achieve a new level of productivity and throughput at the checkout stand — with the DS9808. The groundbreaking DS9808 is designed inside and outside to bring a new level of versatility, functionality and performance to the checkout stand. Outside, the DS9808 offers an extraordinary one-of-a-kind hybrid form factor by marrying a solid base with our advanced handheld ergonomics, creating a scanner that is truly designed to deliver superior comfort and ease of use in both handheld and hands-free scanning modes. The integrated base requires very little real estate at the point of sale — ideal for space constrained checkout stands. Inside, the DS9808 offers the very latest in scanning technology, delivering record swipe speeds for 1D and 2D bar codes, as well as the ability to capture images and signatures. When it comes to scanning distance, the DS9808 sets a new level of flexibility. The handheld decode range on the standard range (SR) model can scan up to 10.5 inches/26.7 cm away; the long tomorrowrange (LR) model can scan up to 18 inches/45.7 cm away — ideal for retail stores with a mix of merchandise that includes bulky or heavy items that should remain in the cart. Additionally the hands-free decode range in both models can be adjusted to meet your needs — for example, to match the EAS deactivation range or prevent inadvertent scanning of items in space constricted cash-wraps.